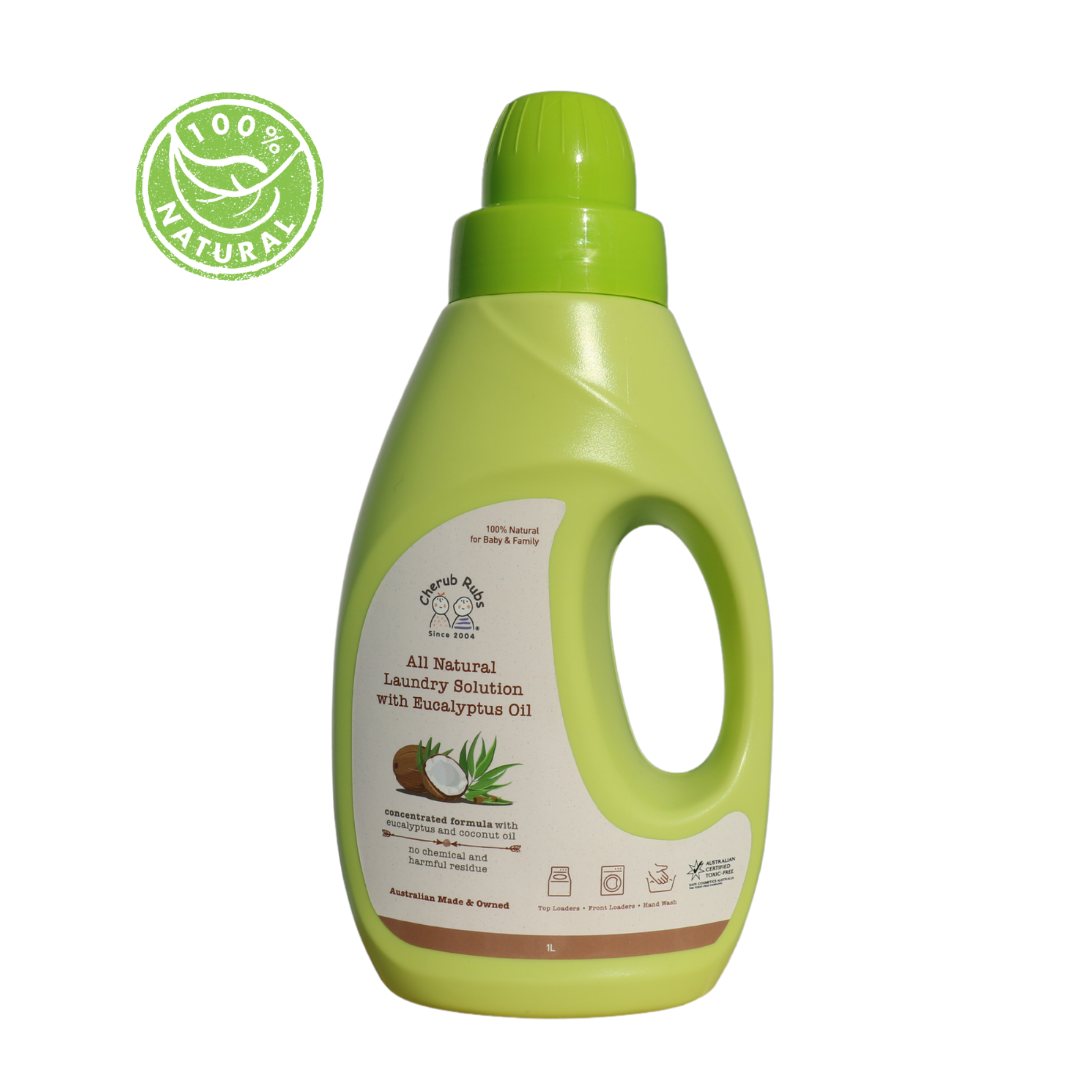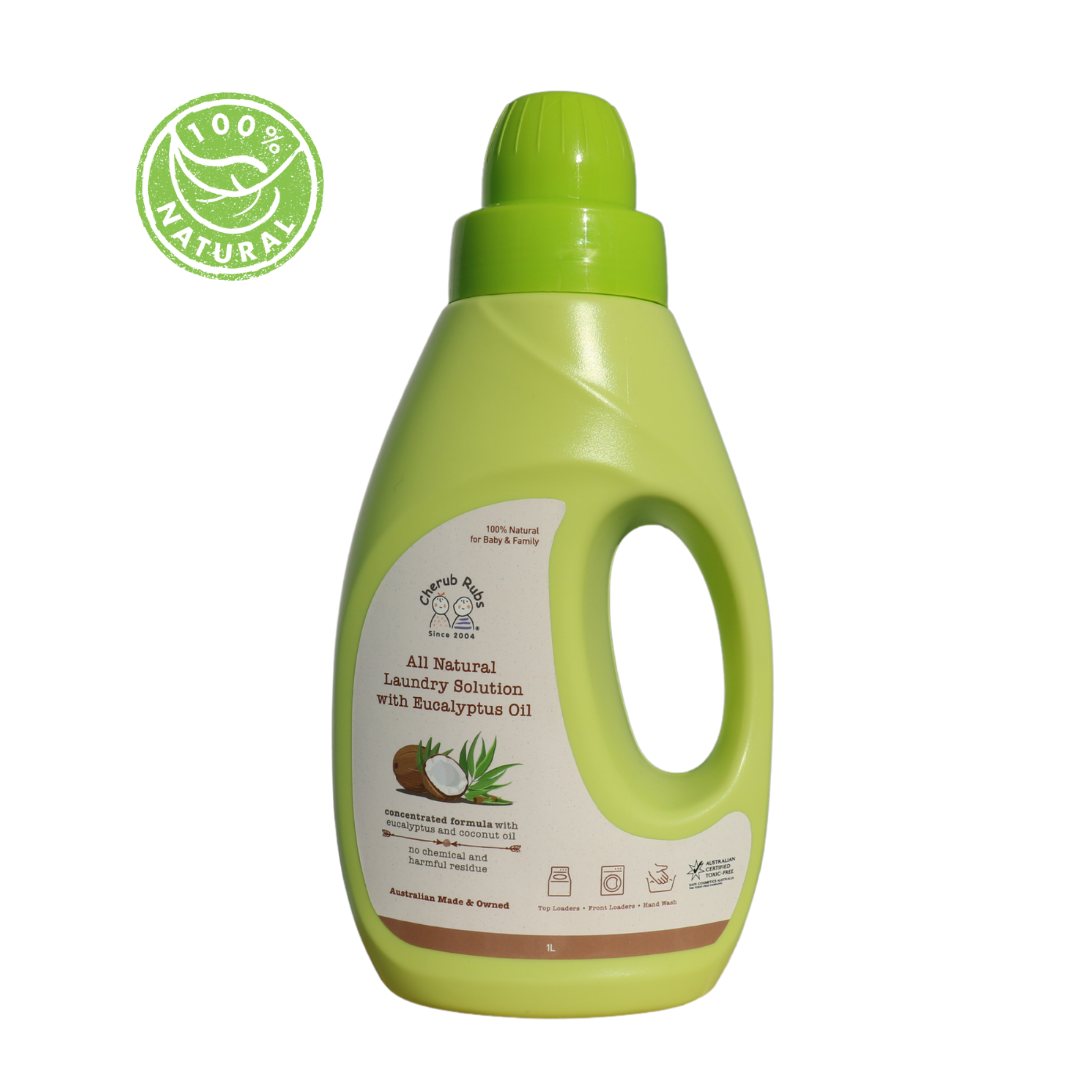 CherubRubs
Laundry Solution Eucalyptus
This is a gentle and effective laundry liquid made from all-natural plant-based ingredients, containing natural eucalyptus oil, one of the best nature antibacterial.  It is biodegradable and eco-friendly while providing powerful and effective cleaning without any chemical or harmful residue. Keep your family healthy while protecting the environment.
* Please note - current available stock levels are Cherub Rubs original packaging, not that displayed.
Directions
Shake well, place 1/4 cap (25ml) per 5kg of washing. For heavily soiled fabric place a small amount of Cherub Rubs All Natural Laundry Solution directly onto the stain.
Safety Tips
Avoid skin & eye contact. Keep out of reach of children. If swallowed seek medical advice & drink a glass of water. If eye contact occurs wash eyes with water for 15 minutes.
This product is suitable for whole family washing, especially safe for those with sensitive skin.