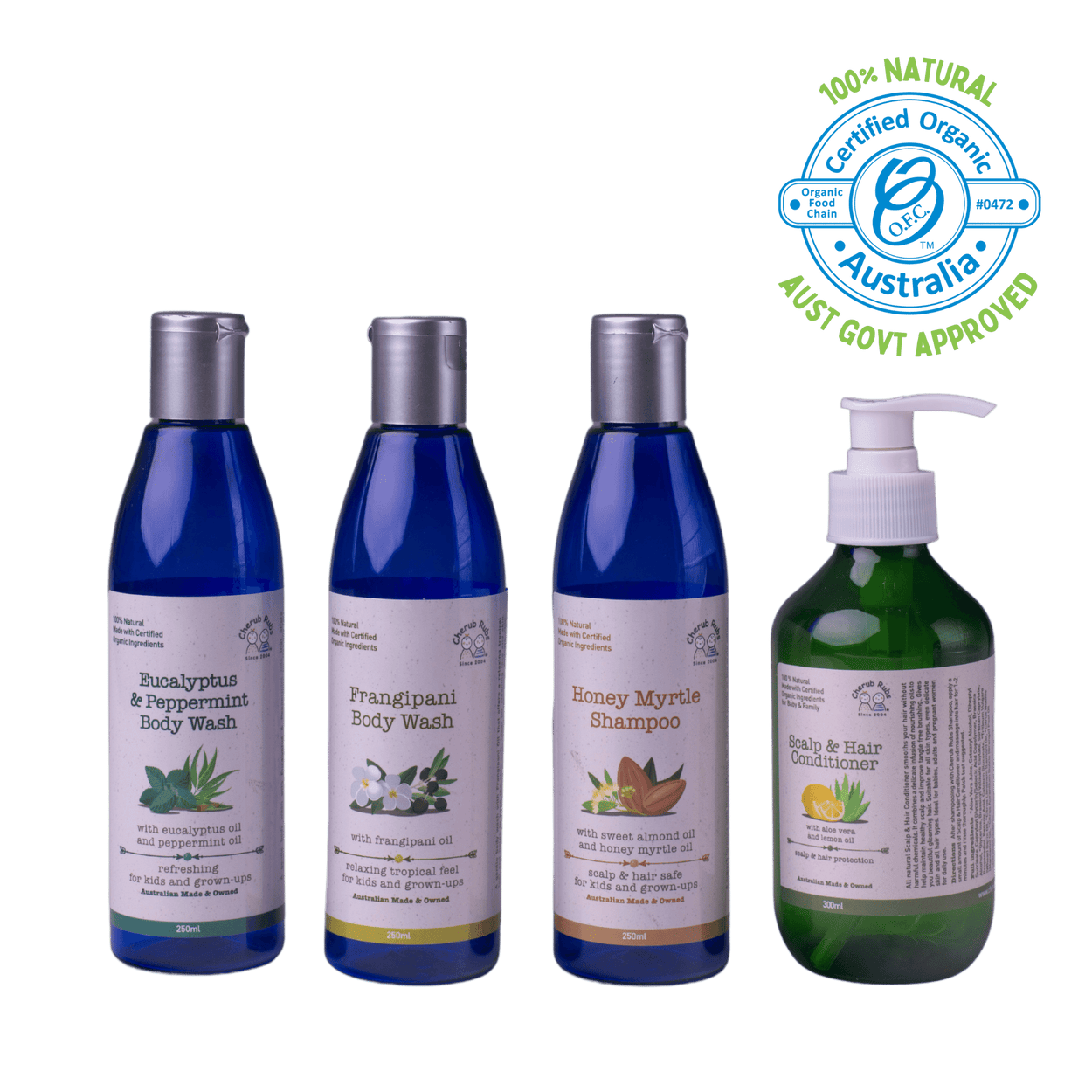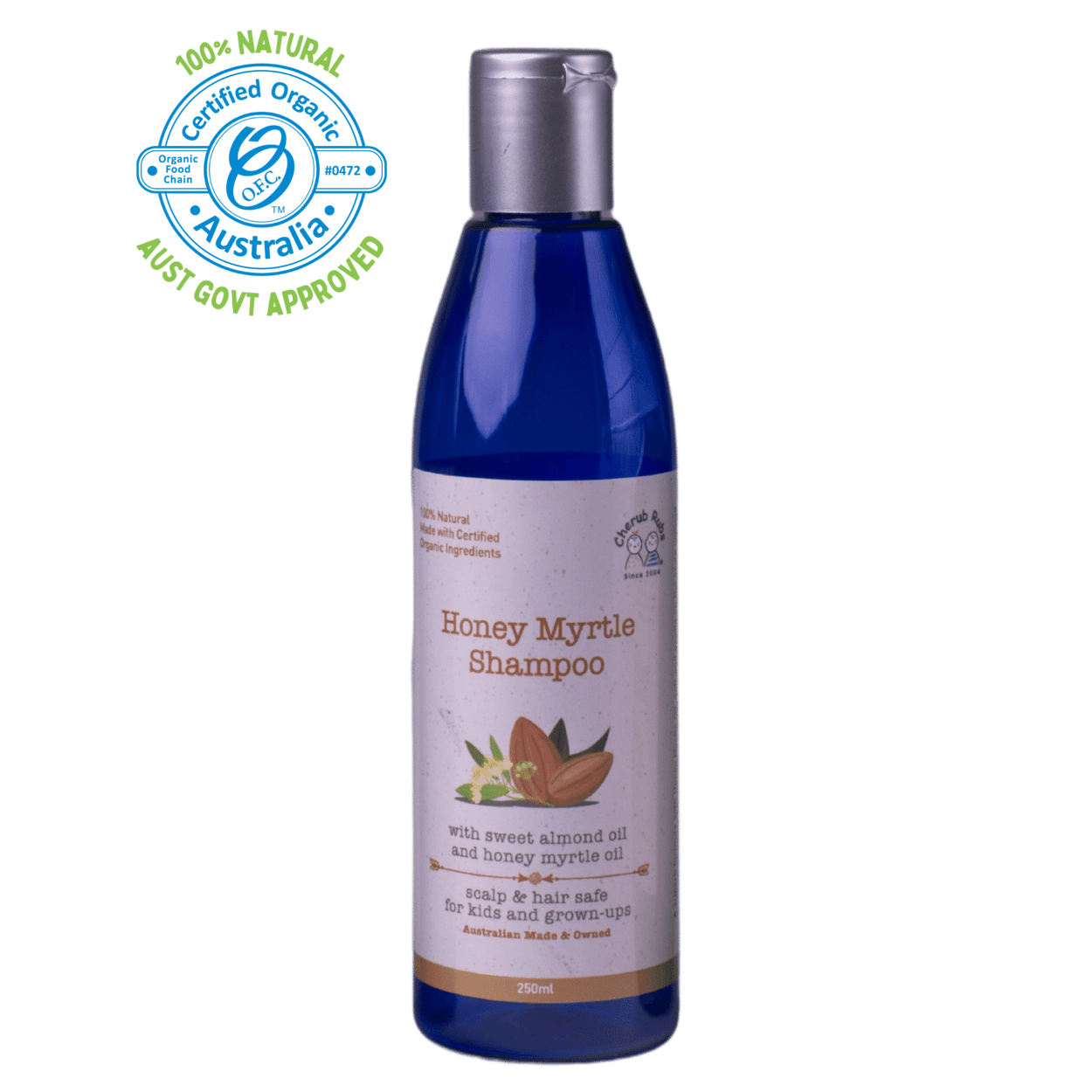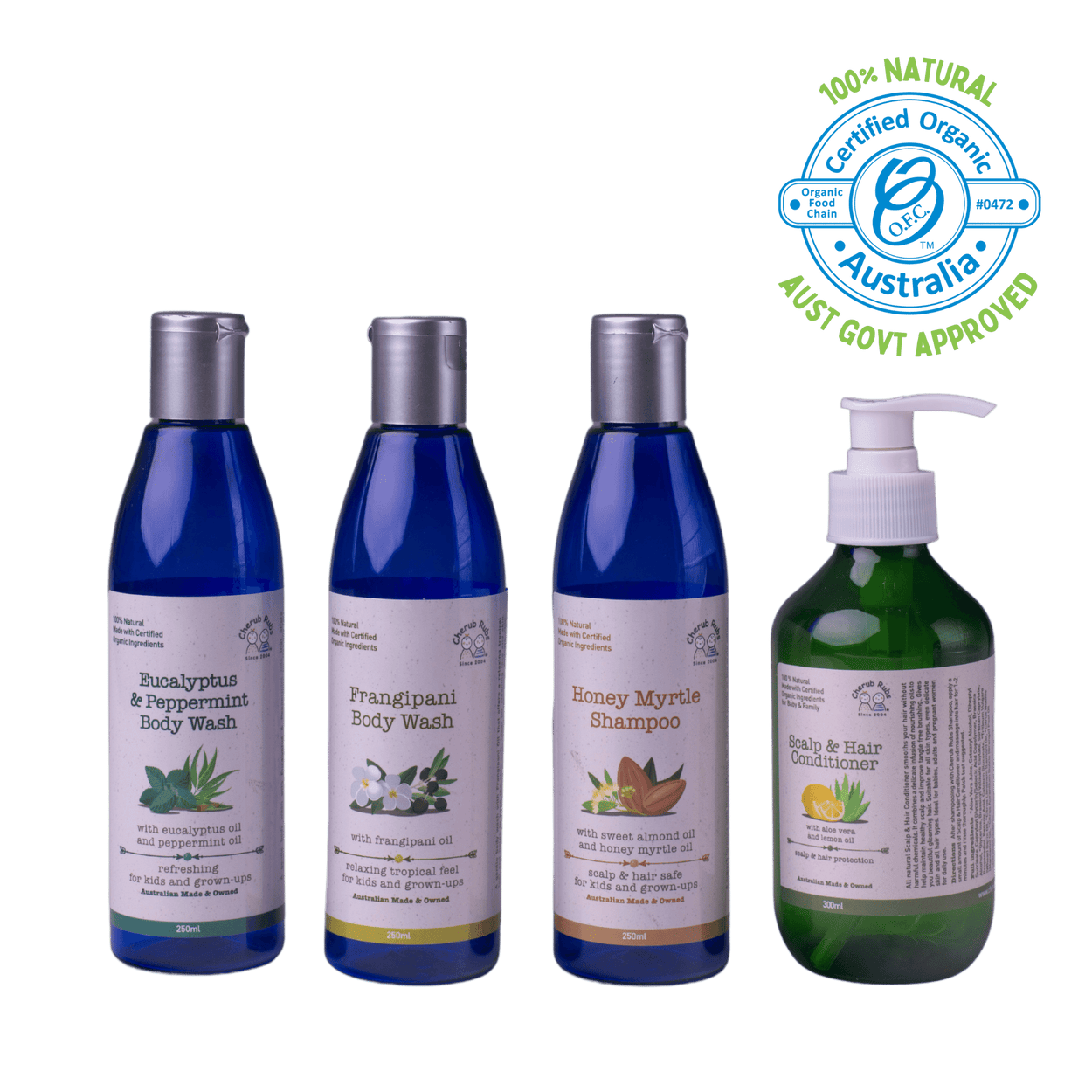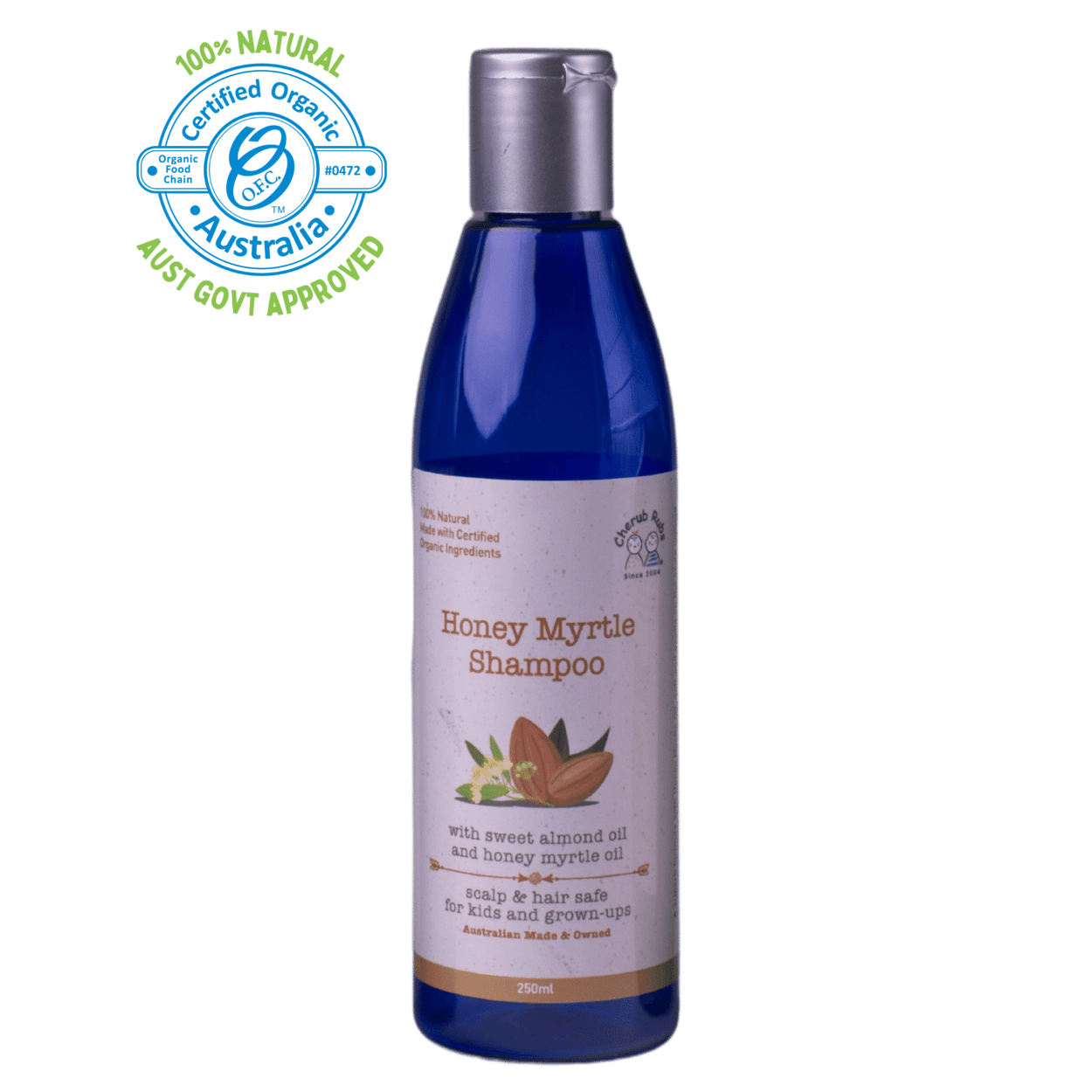 CherubRubs
Honey Myrtle Shampoo
Honey Myrtle Shampoo is a 100% natural and certified organic formula designed to remove dirt without damaging the hair and maintain the scalp's pH balance. It is free of sulfates, parabens and other nasties that cause risks such as hair loss, split ends and other irritations from these chemical residues.
Ingredients such as Honey Myrtle oil leaves a slightly sweet and citrus aroma to the hair while giving the scalp a deep cleanse after a long day. Other oils such as Rapeseed provides great hydration and soothe the scalp, and Olive oil controls water loss in hair while making hair softer and healthy.
Directions
Rub a small amount between palms to lather then apply to hair. Massage gently then rinse. That feeling of dry, rough hair will vanish when all the chemical residue that other shampoos leave on the hair has been washed away.
Skin Tips
Check out our Eucalyptus & Peppermint Body Wash to pair with this shampoo to keep your whole routine 100% natural, organic and healthy.
This product is suitable for teenagers and adults. It is gentle and great for sensitive skin or eczema prone skin. 
*Aloe Vera Juice, Decyl Glucoside, Capryly/lCapryl Glucoside, Potassium Cocoate, Glycerine, Sorbitan Caprylate, Propanediol, Benzoic Acid, Xanthomonas Campestris (Xanthan Gum). *Olea Europaea (Olive) Oil, *Prunus Armeniaca (Apricot) Kernel Oil, *Prunus Amygdalus Dulcis (Sweet Almond) Oil, *Helianthus Annuus [Sunflower) Seed Oil, Melaleuca Teretifolia (Honey Myrtle) Oil, Citric Acid Anhydrous
*Certified Organic
Note: Due to the high concentration of organic ingredients there may be some variation in batches
Want to understand more about what ingredient does what? Head to our ingredient list to explore more!