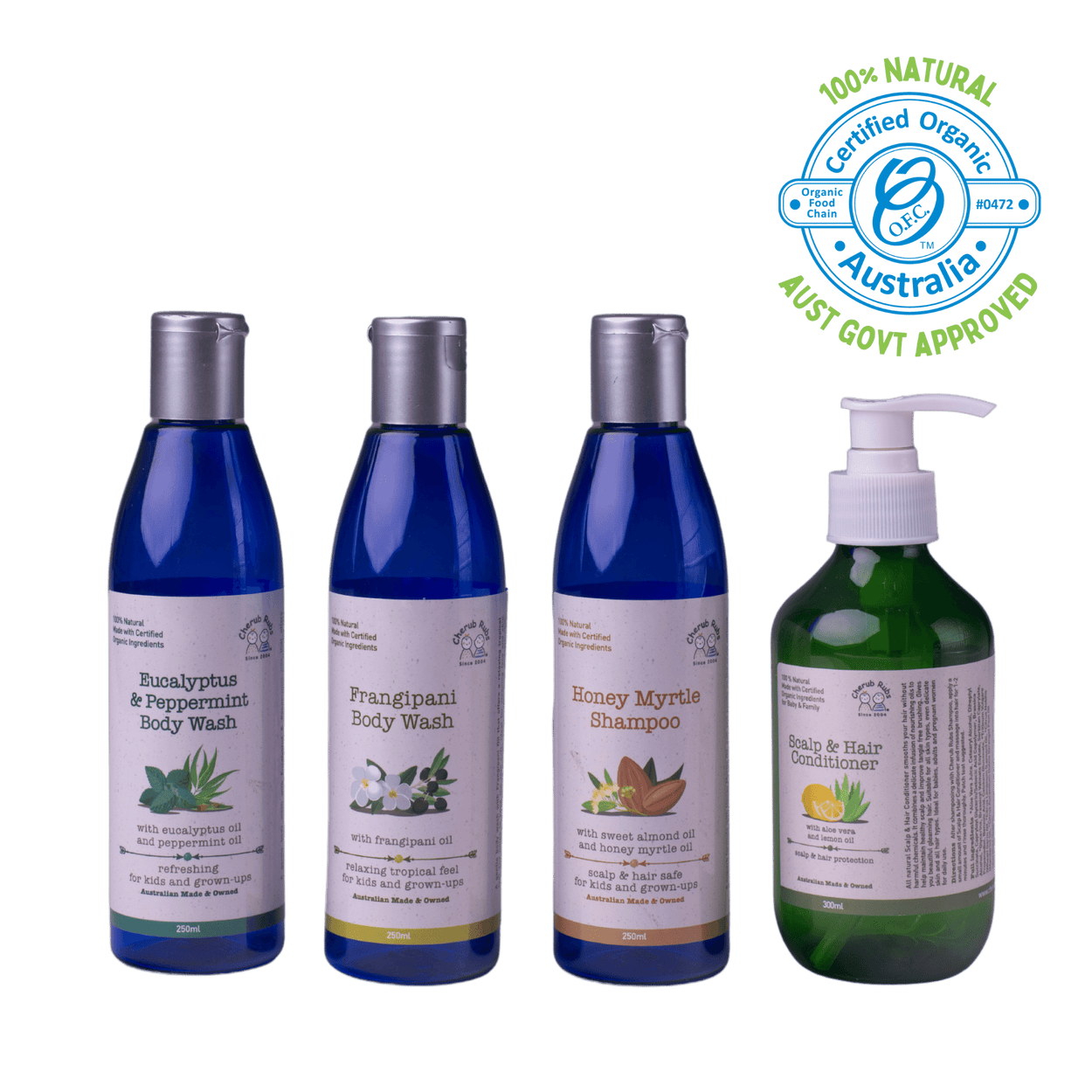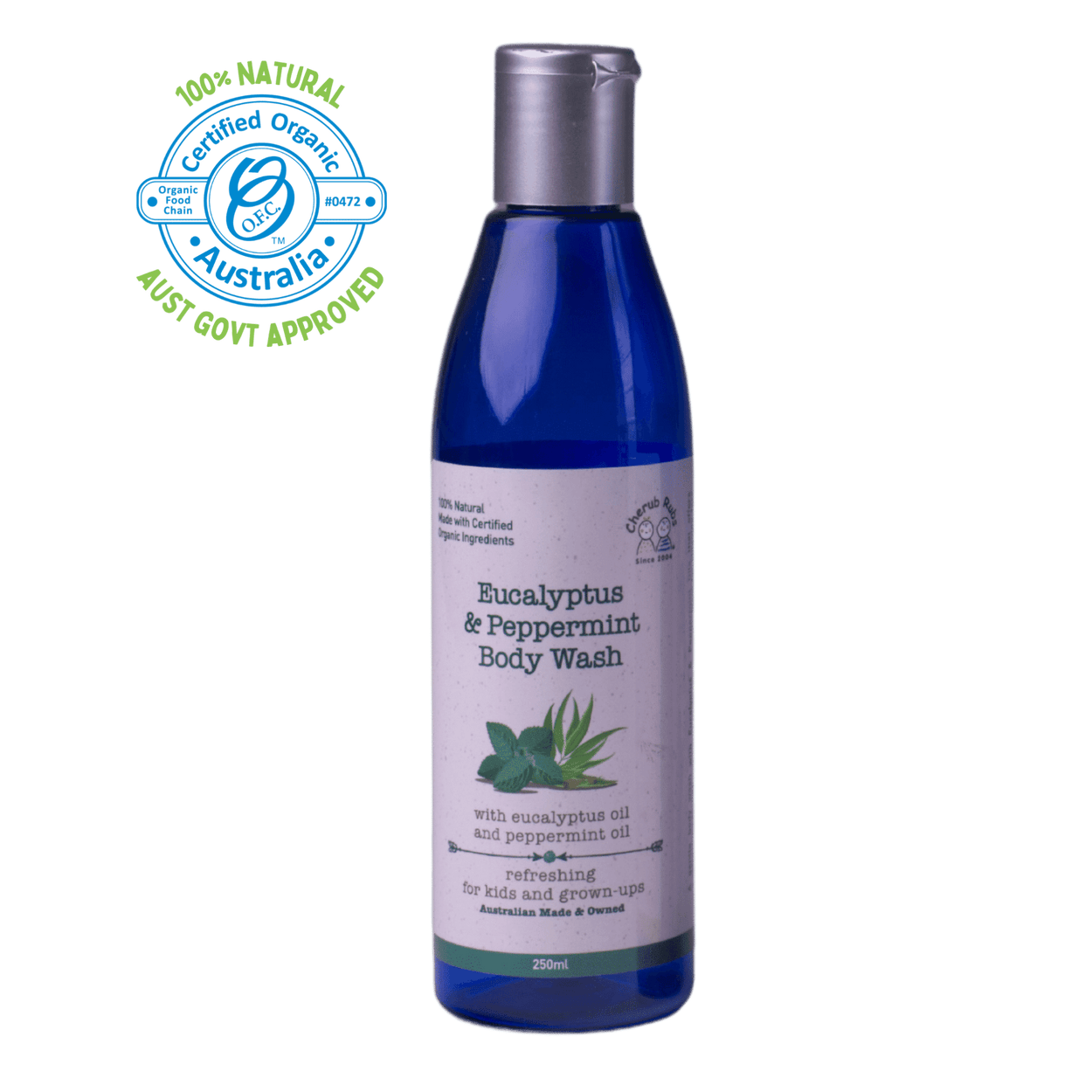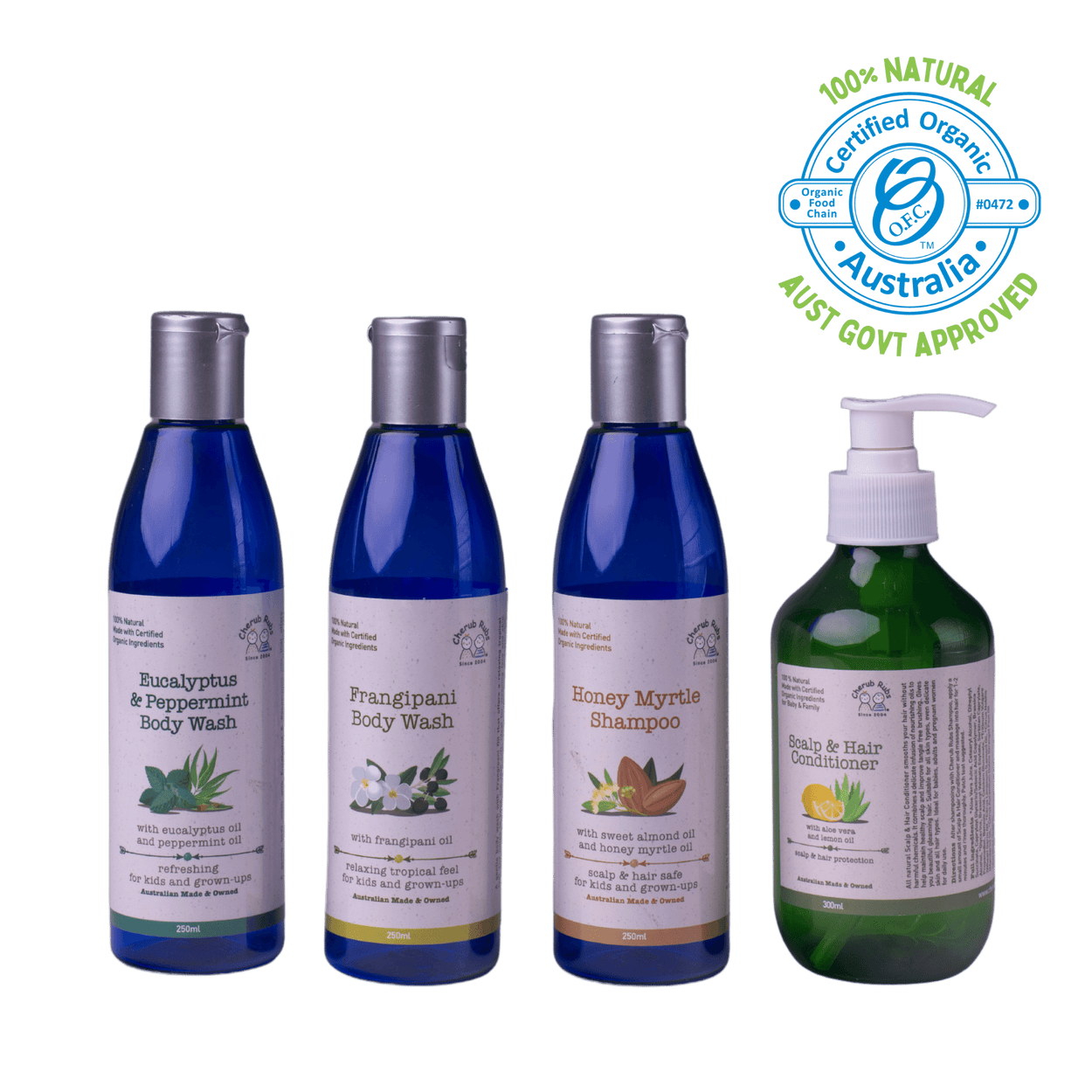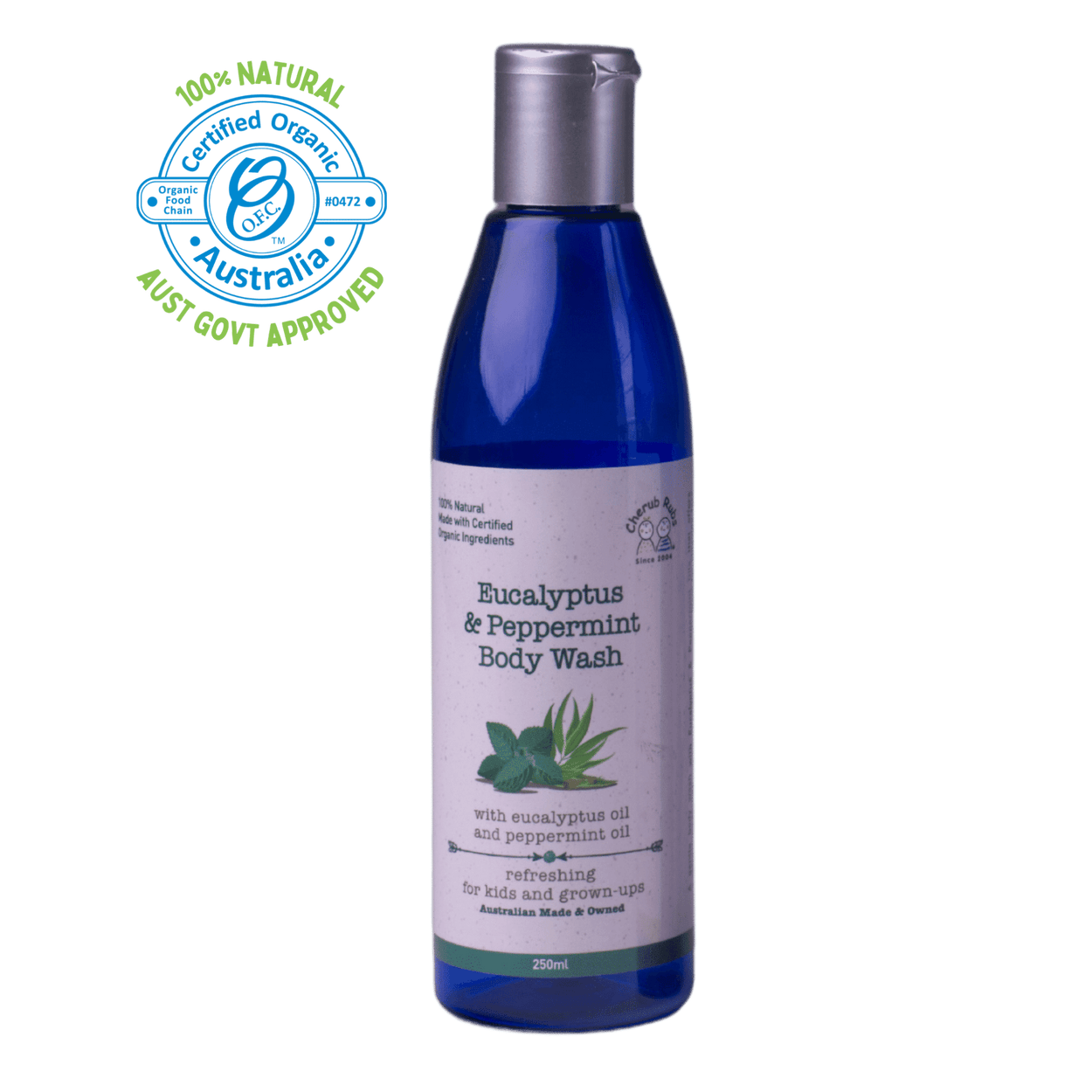 CherubRubs
Body Wash - Eucalyptus & Peppermint
Our Eucalyptus & Peppermint Body Wash is enriched with 100% natural and certified organic aromatic botanicals and oils to gently cleanse your body without stripping the vital oils from your skin.
A combination of ingredients such as eucalyptus oil, one of the best nature antibacterial combined with other amazing natural oils will cleanse, hydrate and leave your body feeling soft and refreshing.
Directions
Add a small amount to loofah sponge or use hands to lather then apply to face & body for washing.
Skin Tips
As we use the gentlest natural formula in this body wash, it is great and safe to give your face a gentle cleanse during the shower using this product, while maintaining the natural pH balance.
Human skin is around pH5.5 from the body oil (sebum) our skin. Our products are normally around pH6.5 – so it's naturally compatible. Avoid bar soap or liquid soaps as they have pH 9-11, which effectively removes all your natural skin oils.
You can also check out our Honey Myrtle Shampoo to pair with this body wash to keep your whole routine free from toxic chemicals and enjoying a healthy lifestyle.
This product is suitable for teenagers and adults. It is gentle and great for sensitive skin or eczema skin condition. 
*Aloe Vera Juice, Decyl Glucoside, Caprylyl/ Capryl Glucoside, Potassium Cocoate, Glycerine, Sorbitan Caprylate, Propanediol, Benzoic Acid, Xanthomonas Campestris (Xanthan Gum), *Olea Europaea (Olive) Oil, *Prunus Armeniaca (Apricot) Kernel Oil, *Prunus Amygdalus Dulcis (Sweet Almond) Oil, *Helianthus Annuus (Sunflower) Seed Oil, Eucalyptus Globulus Leaf Oil, Mentha Piperita (Peppermint) Oil, Citric Acid Anhydrous
*Certified Organic 
Note: Due to the high concentration of organic ingredients there may be some variation in batches
Want to understand more about what ingredient does what? Head to our ingredient list to explore more!