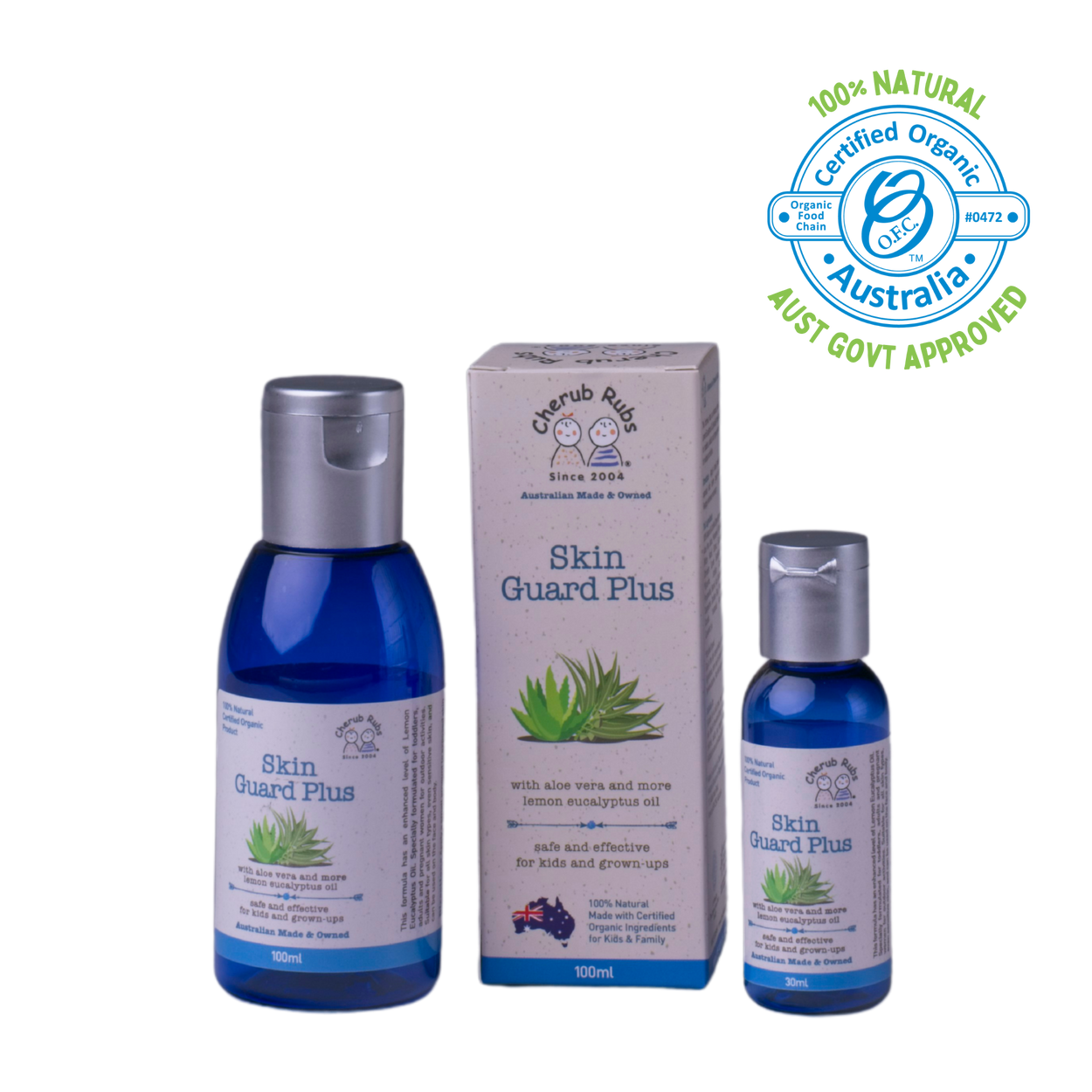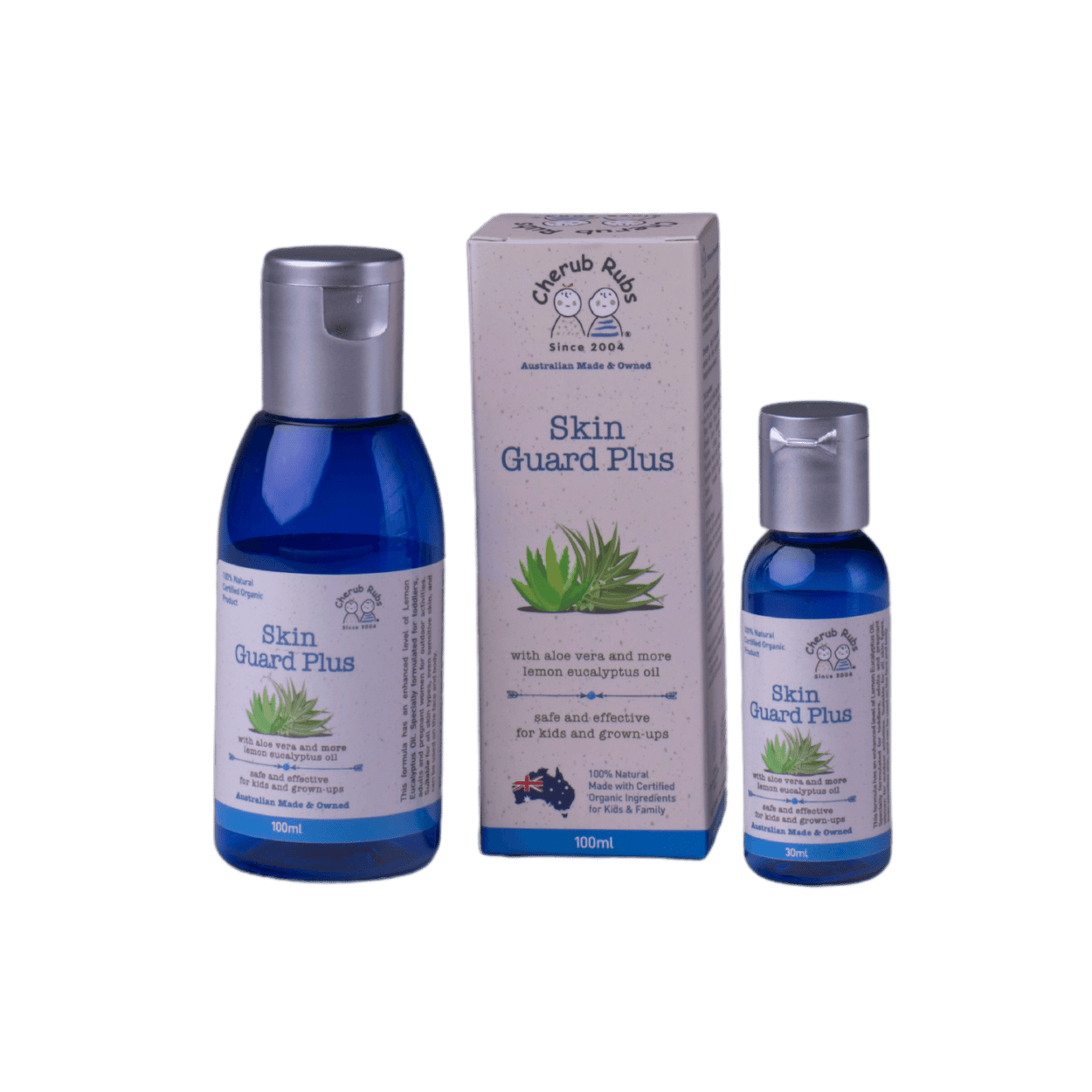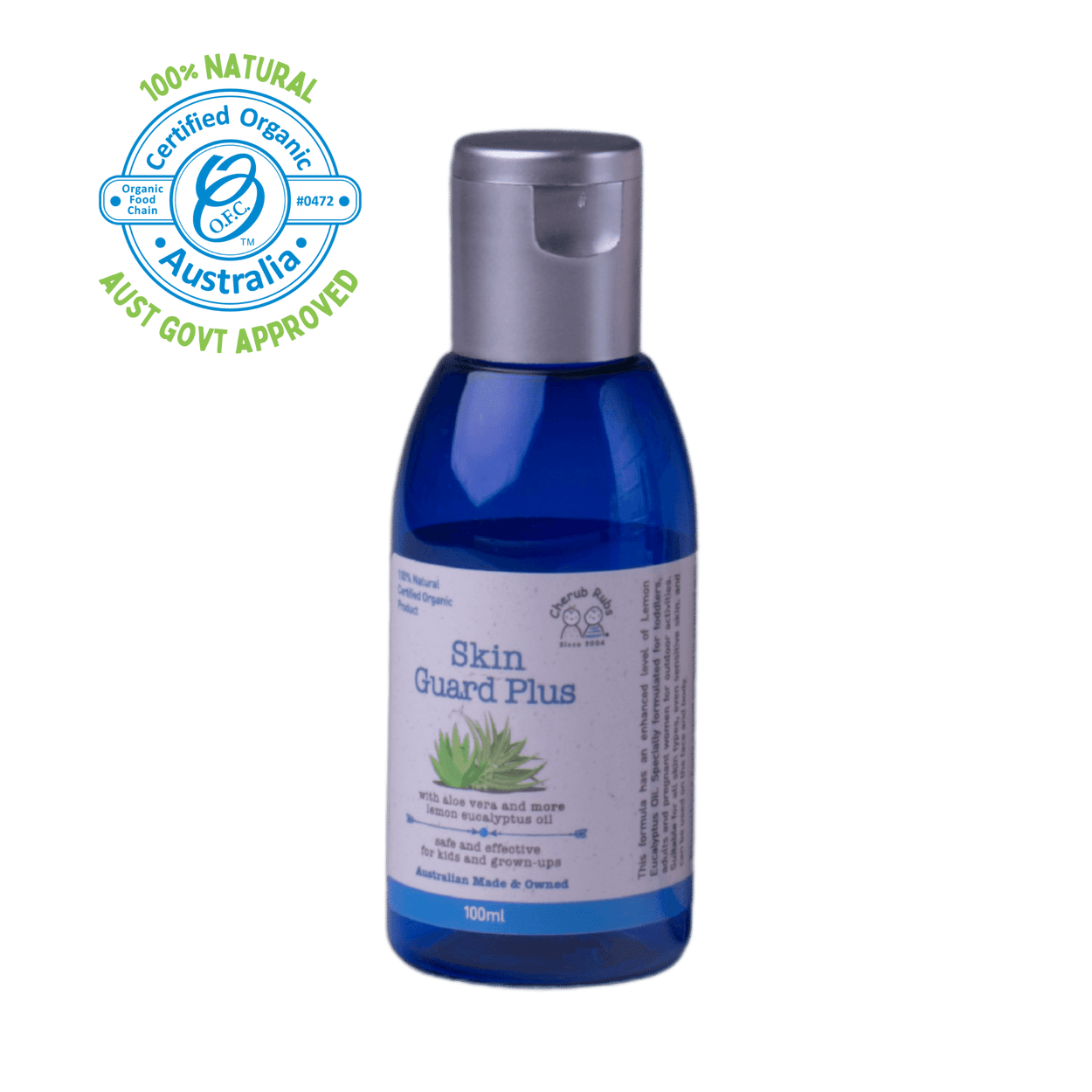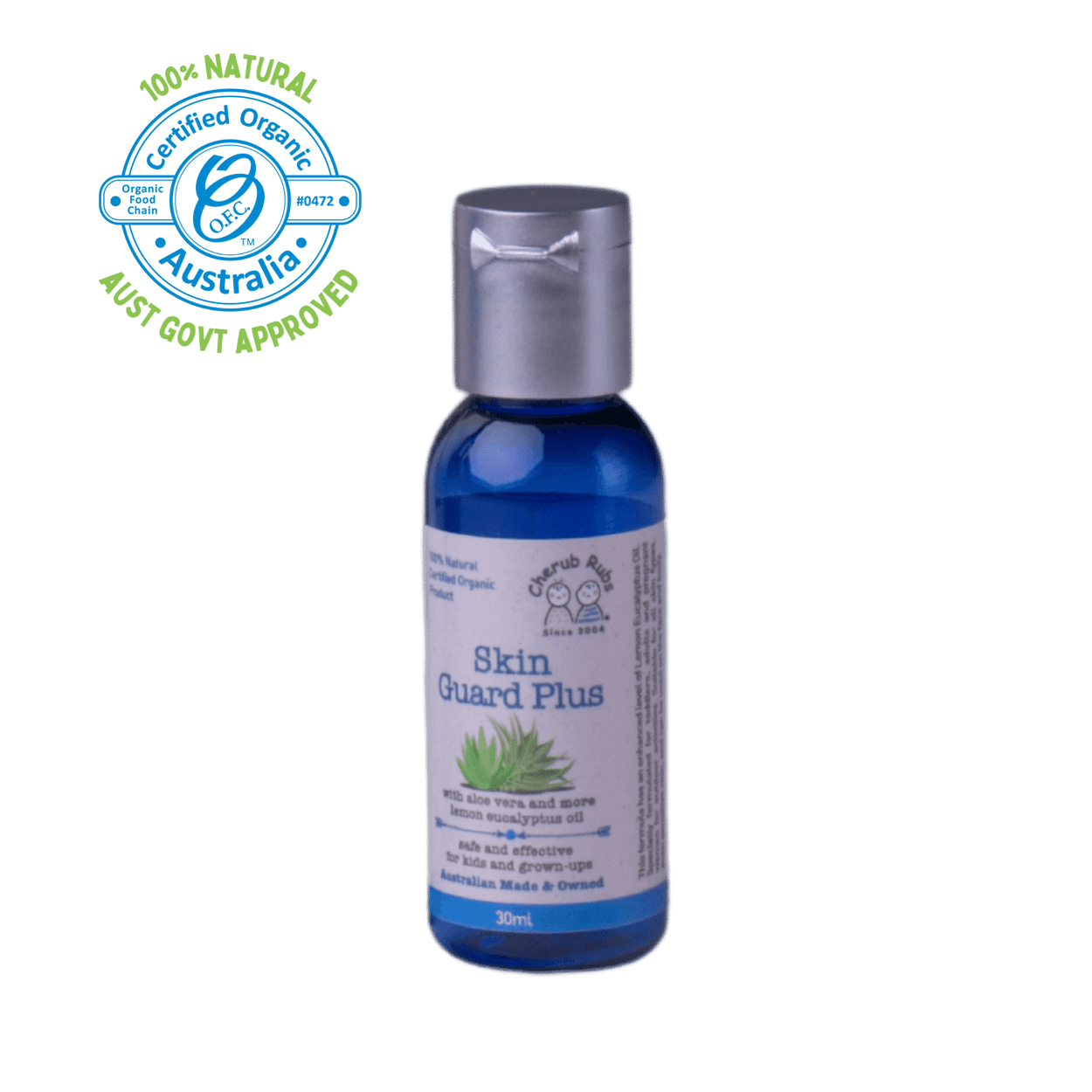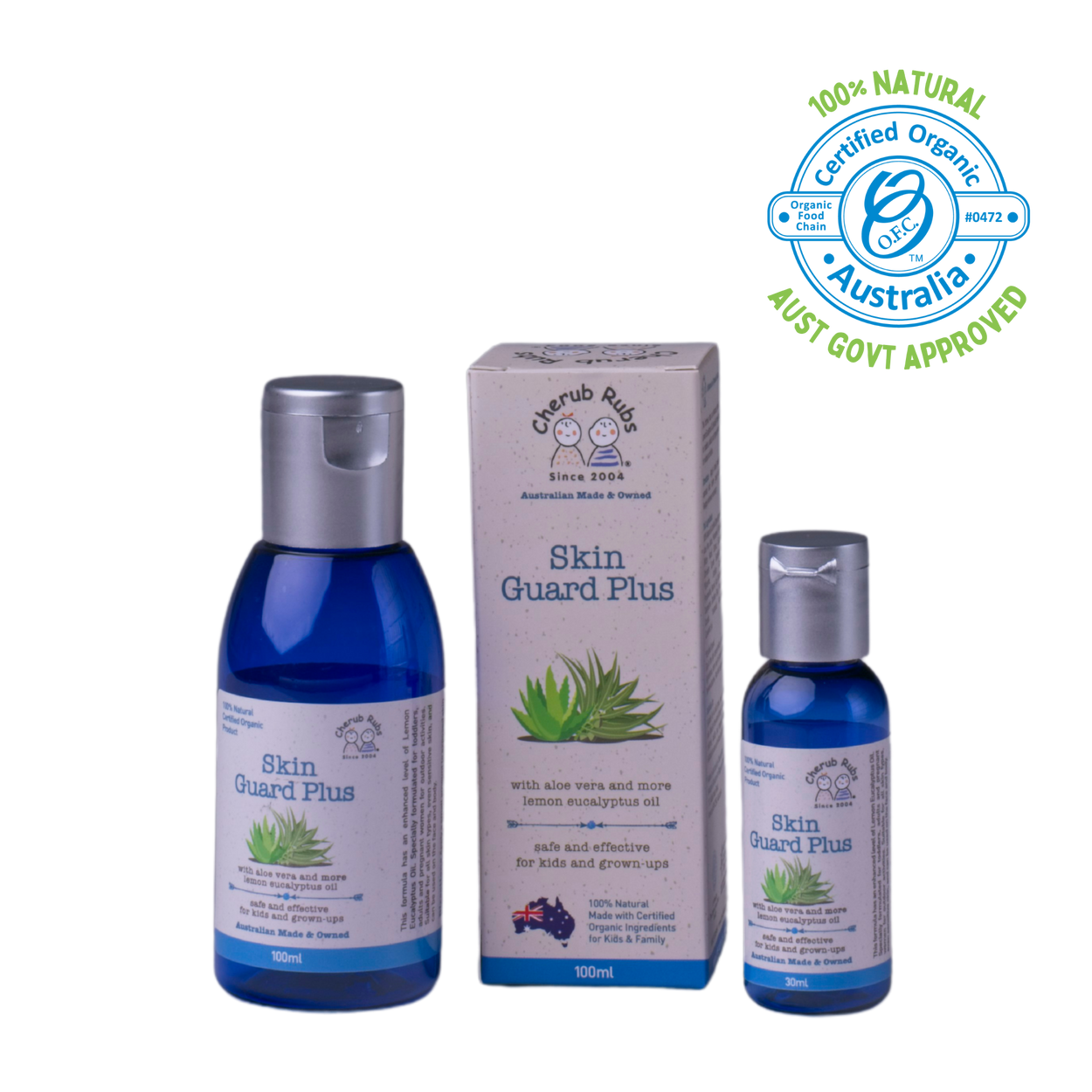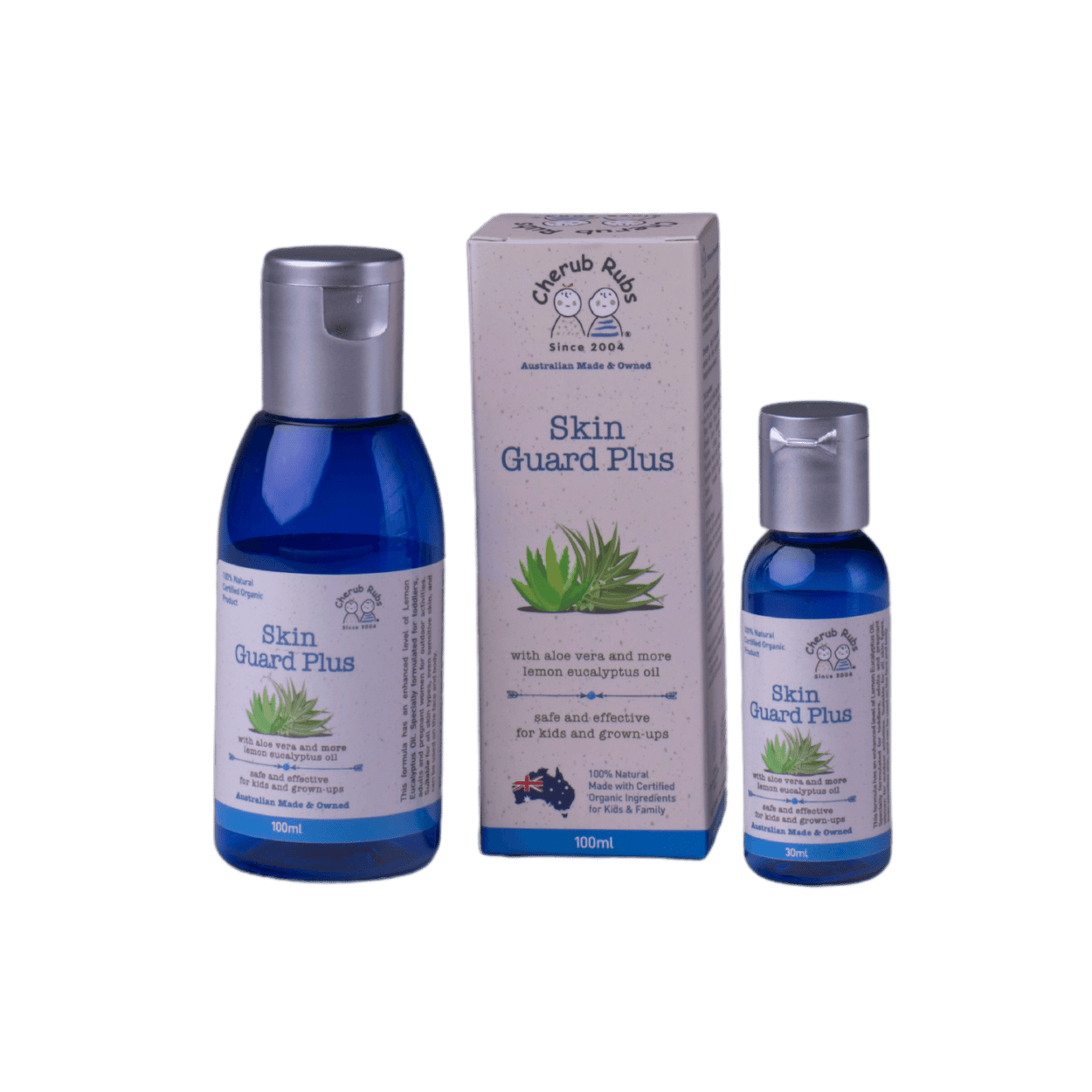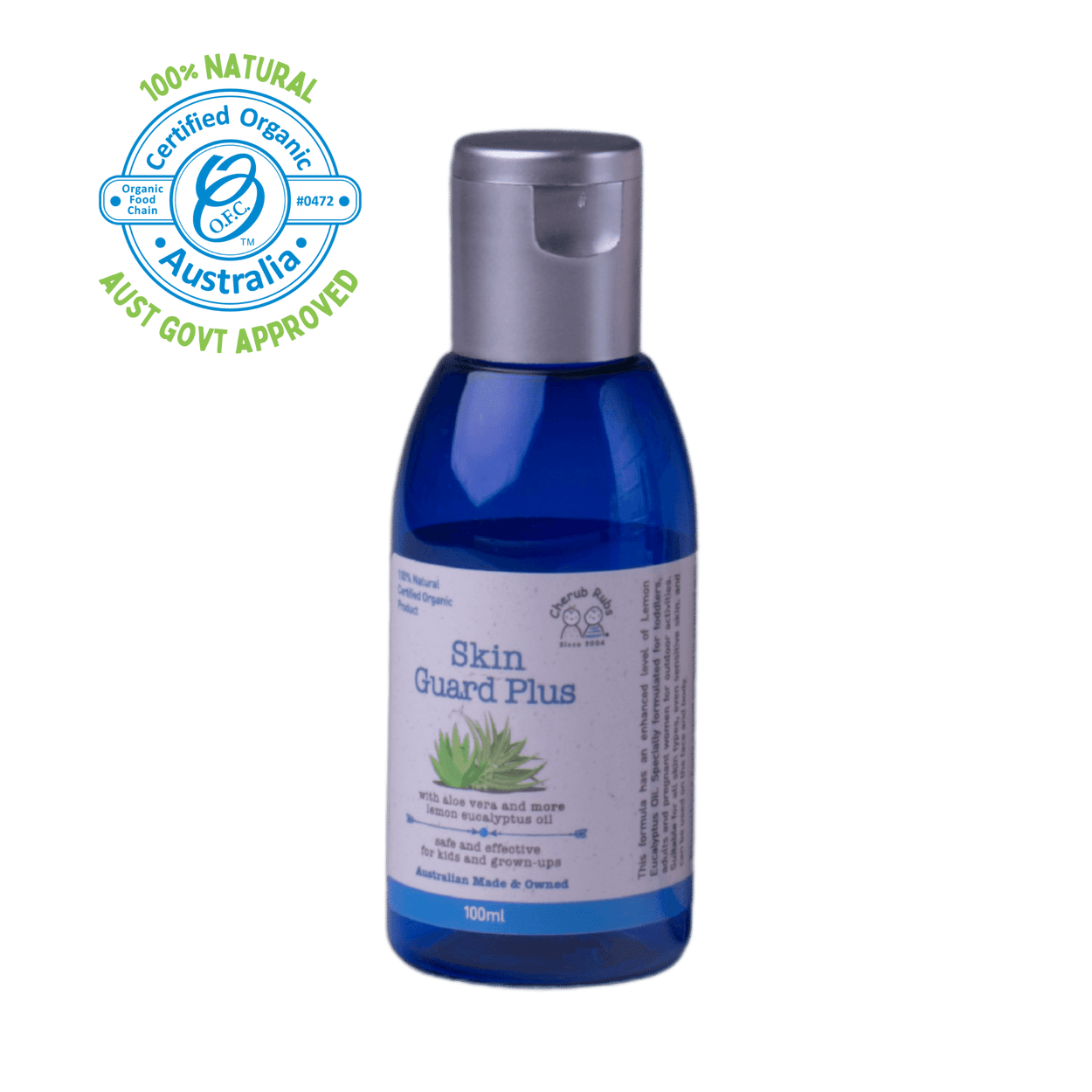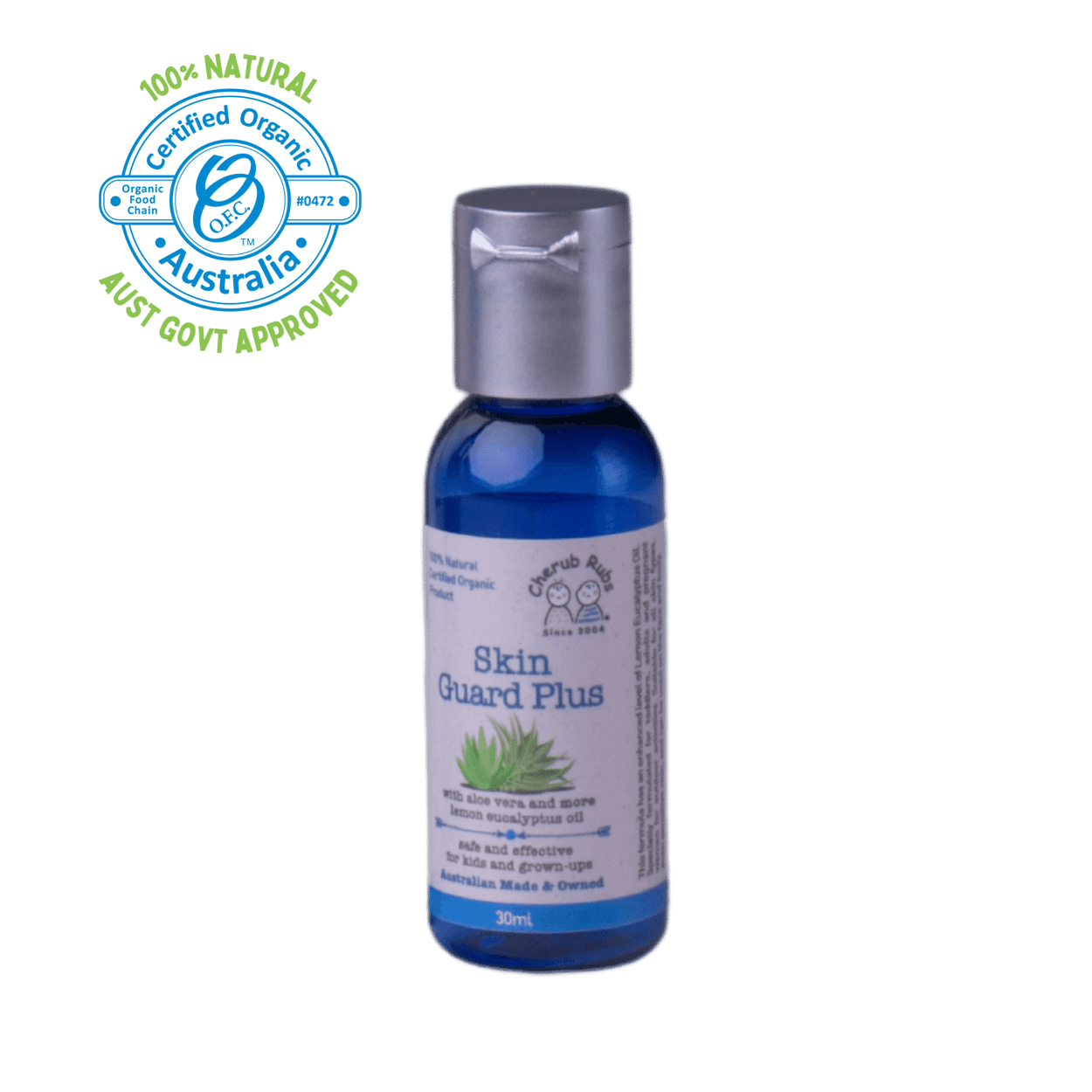 CherubRubs
Skin Guard Plus
Skin Guard Plus is a stronger skin guard formulation with extra organic lemon eucalyptus oil, to help keep the mozzies away. It is a safe and effective aloe vera-based formulate for toddlers, teenagers, adults and pregnant women on outdoor activities. It is 100% natural and certified organic insect deterrent safe for everyone.
Skin Guard Plus is great for outdoor adventure, ingredients such as lemon eucalyptus oil - a gentler alternative to citronella oil, will change your scent to something mozzies don't like.
* Please note - current available stock levels are Cherub Rubs original packaging, not that displayed.
Directions
Apply liberally anywhere on the body, including the face before going outside. It is organic, natural and toxic-free, specially formulated to keep you away from the bugs. Reapply if needed.
This Certified Organic Toxic Free product is suitable for ages 3yr+, and all grown-ups, even pregnant women.  For newborns and infants, please use Cherub Rubs Skin Guard.